RESTORATIVE DENTISTRY WITH A FOCUS ON AESTHETICS
If you have cracked, broken, or decayed teeth, then you're perfectly aware of the everyday problems they can cause. You're probably less likely to smile at people, and often, these kinds of teeth are a source of pain as well. At Cornerstone Dental Arts, we're able to provide a range of restorative services that can give your smile back everything it's lost and more. With the treatments listed below, you'll be eager to show your smile to the world again in no time.
DENTAL CROWNS & BRIDGES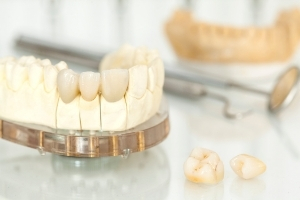 If you have a single tooth that is severely decayed or damaged, we can repair it using a dental crown. This is a simple tooth-shaped restoration that fits on top of your natural tooth. It will be shaped and colored to blend in with your other teeth, and the material used will be just as strong and durable as your natural enamel.
However, if you have a few missing teeth in a row, we can use a dental bridge to replace them. We'll apply dental crowns to the teeth on either side of the gap in your smile, and these will be attached to prosthetic teeth that literally "bridge" the space between them.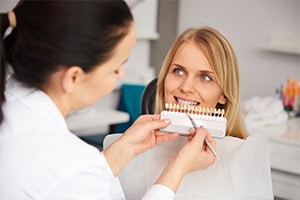 With tooth-colored fillings, we can repair small cavities and slightly damaged teeth in a way that doesn't alter your smile's appearance. With older filling materials, they always left a large, noticeable gray streak on your teeth. Tooth-colored fillings are actually made of a composite resin, which means they can be specially shaded to perfectly match the color of your other teeth, making them practically invisible.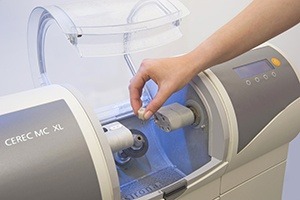 In the past, it required at least 2 visits to the dentist to fix your tooth using a dental crown. For most people today, this simply doesn't work with their busy schedule, so they often just go without care.
With our CEREC 1-visit crowns, however, now even the busiest person can find time to restore their smile. Using highly-advanced software and an in-house milling machine, we can make you a completely customized all-porcelain crown in just about an hour.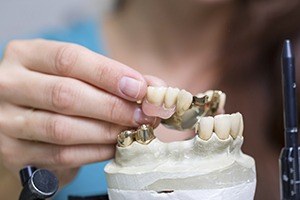 Dentures have been used for generations to replace multiple missing teeth, and the reason for that is simple: they work! Now, modern-day dentures are smaller, sleeker, and more natural-looking than ever before, providing the best results when it comes to both comfort and aesthetics. If you are missing teeth throughout your mouth, a partial denture can seamlessly replace them. However, if you have an entire row of missing teeth, we can easily restore them using a full denture.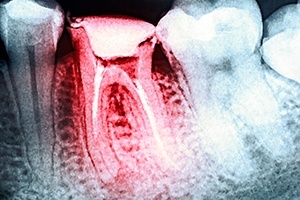 Root canal therapy, despite its reputation, is actually one of the best tools our practice has to relieve severe dental pain and save teeth that would otherwise need to be removed. It is typically used to treat teeth that have damage or an infection deep in their innermost chamber. Thanks to modern dental techniques, root canals are now completely painless, and the experience is comparable to that of getting a filling.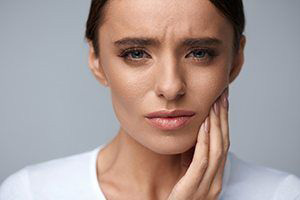 While everything we do at Cornerstone Dental Arts is intended to help preserve your natural smile, sometimes the best course of treatment may involve removing one of your teeth. This may be the case if:
A tooth is too damaged to be restored
Advanced gum disease has deteriorated the bone beneath a tooth
To make room for a partial or full denture
To make room for orthodontic treatment
To replace a weak tooth with a dental implant
To remove an impacted or infected wisdom tooth
In any case, you will be sufficiently numbed before your extraction, and we'll make sure that you'll barely notice when your tooth is actually removed.
Restorative dentistry can do amazing things for patients these days, and with the skillset available at Cornerstone Dental Arts, there is no limit to who we can help. No matter what your smile may look like now, we guarantee that we can give you a beautiful, healthy, and functional set of teeth that will improve your life every day.
If you'd like to learn more about your restorative options or make an appointment today, please contact our office.