UTILIZING DENTISTRY'S MOST INNOVATIVE, CUTTING-EDGE TECHNOLOGY!
Technology is advancing in the medical field at the speed of light, and it's simply amazing what doctors can do these days. Fortunately, this kind of progress has also touched dentistry, as many procedures that required small manual tools can now be painlessly performed with lasers. The team at Cornerstone Dental Arts is continually updating the office and educating ourselves so that we can stay on the cutting-edge of dentistry, and in the end, it's always the patient who comes out on top.
INTRAORAL CAMERA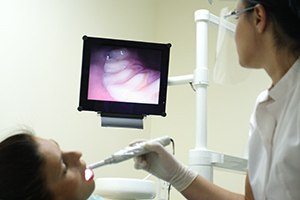 With this small, camera-tipped wand, your doctor can capture high-resolution images of your teeth and gums and display them on a chairside monitor in real-time. This will make it much easier for them to catch dental problems, plus it will give you a whole new perspective on your smile. By seeing your mouth from your dentist's point of view, you'll have a much clearer idea about your oral health, and therefore will be able to make more confident decisions about suggested treatments.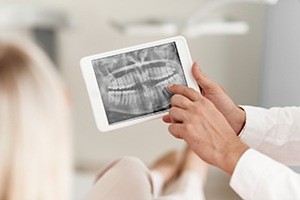 In the past, x-ray images were made out of the film, and while they were a vital tool in dentistry, the process to create them left much to be desired. It took quite a bit of time to develop the images, toxic chemicals were necessary to do so, and the machine exposed patients to radiation. This is why our practice only uses digital x-rays. High-resolution images can be created in a fraction of the time, no chemicals are needed, and the device even emits up to 90% less radiation.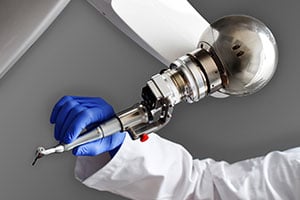 Yomi is a new alternative to traditional surgical techniques. This technology provides Dr. Griffin with robotic guidance while planning and placing your implants. It helps him place the implant with utmost precision for a natural look and feel. It also enables him to quickly make changes to your surgical plan during surgery, making treatment easier for you. Yomi is often less invasive for our patients, too. (Please note that Yomi is not indicated for patients with no teeth.)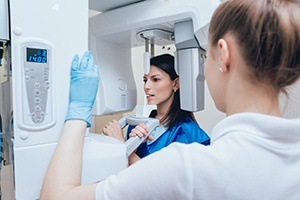 Thanks to our CBCT 3D Cone Beam Scanner, we can generate a fully 3D image of your teeth and surrounding structures in a matter of minutes. This kind of image will help us plan delicate procedures such as dental implant placement with a very high level of precision. This will not only make sure your treatment goes smoothly and correctly, but it will also ensure that you have a short and easy recovery time.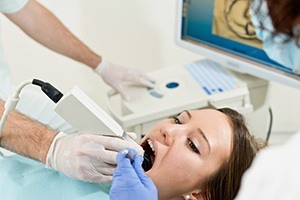 Ever had a dental impression taken using dental putty? If so, we bet that it wasn't exactly your favorite experience. With our digital impression system, we can create a digital 3D image of your teeth in a matter of seconds. All you have to do is place your teeth on a small handheld device, and that's it! The process is very comfortable, and this image will have much more detail than a putty model, meaning that any treatments it is used for will fit better, last longer, and look more natural.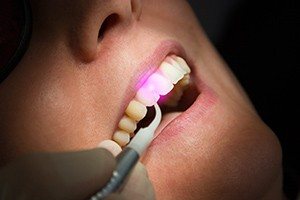 One of the biggest advancements in dentistry in the past 2 decades has been the inclusion of lasers. With our soft-tissue laser, we can perform a variety of cosmetic, restorative, and periodontal (gum) treatments in less time while causing less discomfort. Thanks to the precision of these instruments, we'll be able to focus our treatment right where you need it and not affect the healthy surrounding tissue. This will make your procedures shorter, less painful, and ensure a swift recovery.
When we're able to catch tooth decay early, we can often reverse it and save a tooth from developing a cavity. With our laser-assisted cavity detection system, this is now easier than ever. This device uses a concentrated beam of light that can detect even the slightest amount of tooth decay that would normally be too small to see with the naked eye. With this information, we can employ conservative treatments that will strengthen your teeth and save you from having to get more involved in restorative procedures in the future.