CORNERSTONE DENTAL OFFERS THE CHAO PINHOLE SURGICAL TECHNIQUE®
A common condition that we see at Cornerstone Dental Arts is a gingival recession or gum recession. Now, our doctors can quickly correct this problem without the need for a painful and invasive gum graft thanks to the Chao Pinhole Surgical Technique.
WHAT IS GUM RECESSION OR GUM LOSS AND WHY DOES IT OCCUR?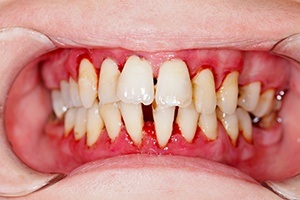 Gingival or gum recession refers to the loss of gum tissue along the gum line. This is when the gum tissue pulls back from the tooth, revealing more of the tooth's structure, and often times even the root.
There are several reasons that gingival recession or gum loss may occur:
Abrasive or aggressive brushing on fragile gingival tissue
Abnormal tooth positioning
Gum trauma
The natural aging process, or
Periodontal (gum) disease.
WHY SHOULD GUM LOSS BE TREATED?
When gum recession occurs, the root structure of the tooth can become exposed, which can result in decay and other problems affecting the teeth along the gum line and even beneath it. This is why periodontal or gum disease is the most common cause of tooth loss among adults. Healthy gums are essential for a healthy mouth, so getting gum recession treated is important for long lasting dental wellness.
WHAT IS THE CHAO PINHOLE SURGICAL TECHNIQUE?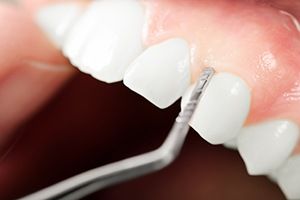 The Chao Pinhole Surgical Technique is an innovative, effective treatment option for gum recession that we are thrilled to offer at Cornerstone Dental Arts. This breakthrough treatment is minimally invasive and it is incision and suture free. It is quickly becoming very popular across the country, and our own Dr. Jody Griffin worked and trained directly with Dr. John Chao who created this technique.
HOW IS THE CHAO PINHOLE SURGICAL TECHNIQUE DIFFERENT FROM TRADITIONAL GUM GRAFTING?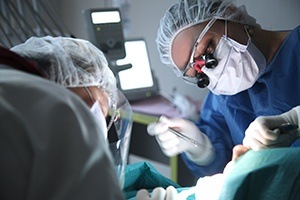 In the past, the go-to treatment for gum recession was a gum graft. For this procedure, a piece of tissue would be harvested from the roof of your mouth and sutured along your gum line in order to replace the lost tissue.
While this traditional grafting treatment is effective, comparable results with a significantly better patient experience can be achieved through the Chao Pinhole Surgical Technique.
HOW IS THE CHAO PINHOLE SURGICAL TECHNIQUE PERFORMED?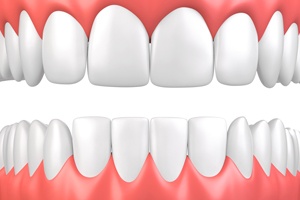 For this treatment, your doctor will start by making a small, pinhole-sized opening in your gums. Then, with the help of special instruments, they will gently and gradually work and stretch the tissue so that it covers the exposed portions of your teeth. This entire procedure requires no scalpels, no incisions, and no sutures, which will help eliminate discomfort both during and after the procedure.
WHAT ARE THE BENEFITS OF THE CHAO PINHOLE SURGICAL TECHNIQUE?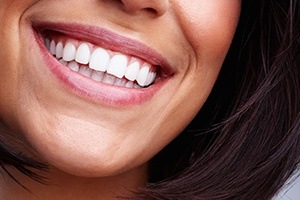 Less discomfort after treatment
Faster recovery than traditional gum grafting
No need for uncomfortable sutures
No scalpels or invasive surgical tools are needed
No need to take donor tissue from the patient's palate
Excellent, natural-looking, and long-lasting results