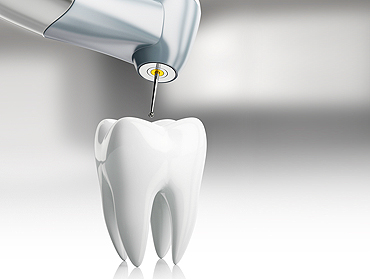 Not too many years ago diseased teeth were removed. Today, however, due to root canal treatment the tooth can many times be saved. Endodontics is necessary when the tooth's pulp becomes diseased or injured. The pulp is the soft tissue inside the tooth containing blood vessels and nerves.
We use state of the art procedures. technology and anesthetics to complete treatment. This, contrary to popular myth, can be accomplished painlessly.
By removing the diseased pulp and sealing the pulp space the tooth can be retained. Properly restored, the endodontic treated tooth can last a lifetime.