REGULAR DENTAL CHECKUPS, CLEANINGS, AND X-RAYS ARE VITAL TO MAINTAINING A HAPPY, HEALTHY SMILE
Coming in for a dental exam at least twice a year allows our team at Cornerstone Dental Arts to keep your teeth healthy while evaluating your risk for any oral illnesses. At the end of your dental visit, our dentist will be able to answer any questions and provide you with a personalized treatment and hygiene plan.
WHAT SHOULD I EXPECT DURING MY CHECKUP?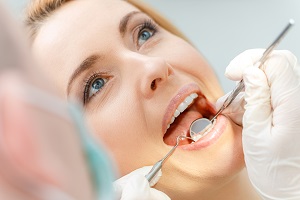 Your checkup will begin with a comprehensive dental cleaning by one of our skilled hygienists. They will remove any built-up plaque and tartar, take X-rays, and floss your teeth. While your hygienist is working, they will check for signs of any underlying problems.
During your visit, our dentist will look for cracked or decayed teeth as well as any growths or sores in and around your mouth. The dentist will also examine the lymph nodes for any tenderness or pain in your head, neck, and jaw.
This examination will include:
Periodontal exam
Intra-oral photo tour of the mouth
Oral cancer screening
Head and neck exam
Early cavity detection
Orthodontic evaluation
TMJ exam, and a
Fluoride treatment (if needed)
HOW OFTEN SHOULD I SCHEDULE A CHECKUP?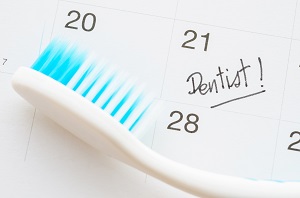 A healthy mouth is very important in day-to-day life. Beyond aesthetics, healthy teeth and gums make it possible to eat and speak normally. Ignoring your dental health can lead to serious and costly complications.
Regular examinations play an important part in maintaining your oral health, preventing decay and disease, and treating any existing conditions as early as possible. In addition to proper daily hygiene, Cornerstone Dental Arts recommends that all patients visit us at least once every six months. Your dentist may recommend more frequent visits if needed.
CAN DENTAL SEALANTS HELP ME?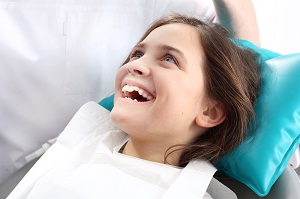 Dental sealants are a great way to prevent cavities from developing. Sealants are thin plastic coatings that are painted onto the surface of the molars. These coatings prevent food and bacteria from getting down into the pits and grooves of the teeth. They smooth your teeth's surface and prevent cavities and decay.
DO YOU OFFER FLUORIDE TREATMENTS?
Yes! Fluoride treatments can help strengthen your teeth while protecting them from decay. These treatments are available during your regular cleaning and examination. Fluoride treatments are not dangerous or painful and can provide long-lasting protection.
DO YOU CHECK FOR ORAL CANCER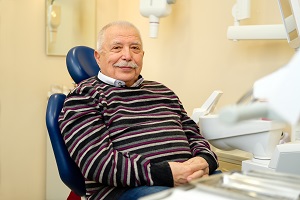 Yes. Oral cancer can be present without any signs or symptoms, which is why Cornerstone Dental Arts takes this screening seriously on behalf of our patients. As with other cancers, oral cancer treatment is most effective when the disease is caught early before it has time to spread or worsen. Our team uses the VELscope® device to check patients for signs of oral cancer during dental checkups. VELscope® helps us to see cancer early so we can diagnose and begin treatment for a better chance of survival.
Regular checkups and daily preventative care will help eliminate problems before they develop. If you have any questions about cleanings and exams, contact our office at 865-531-7117. Our friendly team will be happy to answer any questions or schedule a consultation!