KNOXVILLE CEREC® DENTAL CROWNS SAVE YOU
You finally go to the dentist to get your broken or decayed tooth fixed, and they tell you that it's going to take at least two appointments spaced about a week apart. Your heart sinks. You just don't have that kind of time, so what are you supposed to do? Just leave your tooth alone and hope for the best?
At Cornerstone Dental Arts, we're able to provide top-quality dental care that works with even the busiest schedule. With our high-tech CEREC system, we can save you time while giving you a beautiful smile that you'll always be proud to show off.
WE UNDERSTAND YOUR TIME IS VALUABLE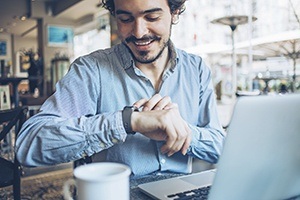 We understand the inconvenience patients face when getting a traditional crown, and because your time is as valuable as your smile, we now use a revolutionary tool that can mill a permanent porcelain crown in only about an hour: CEREC.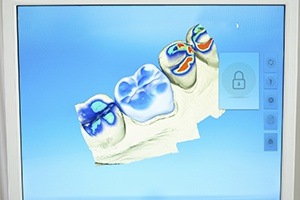 It stands for Chairside Economical Restoration of Esthetic Ceramics, and it is a new state-of-the-art method of constructing tooth restorations using computer-assisted design (CAD) and computer-aided manufacturing (CAM) to offer one-day restorations for patients.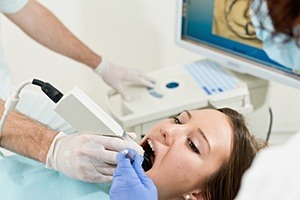 When you come in to get a crown with CEREC, the process will start with your doctor shaping your tooth to fit the restoration. Then, they'll use a high-resolution scanner to create a 3D image of your tooth. This will be given to sophisticated software that can both design and mill your crown right here in the office. You can watch the entire process from your chair! Then, after it is ready, your doctor will place the new crown into your mouth using a small amount of dental cement.